Save
₹

4,999.00
Roll over image to zoom in
Click to open expanded view
GoLive Real Time Live Event Streaming Software
₹15,000.00 – ₹16,000.00 (-25%)
GoLive Software gives you the flexibility to be your own producer and create your own live event productions and streams. Switch between a variety of inputs including cameras, video files, images, NDI, Screen and much more.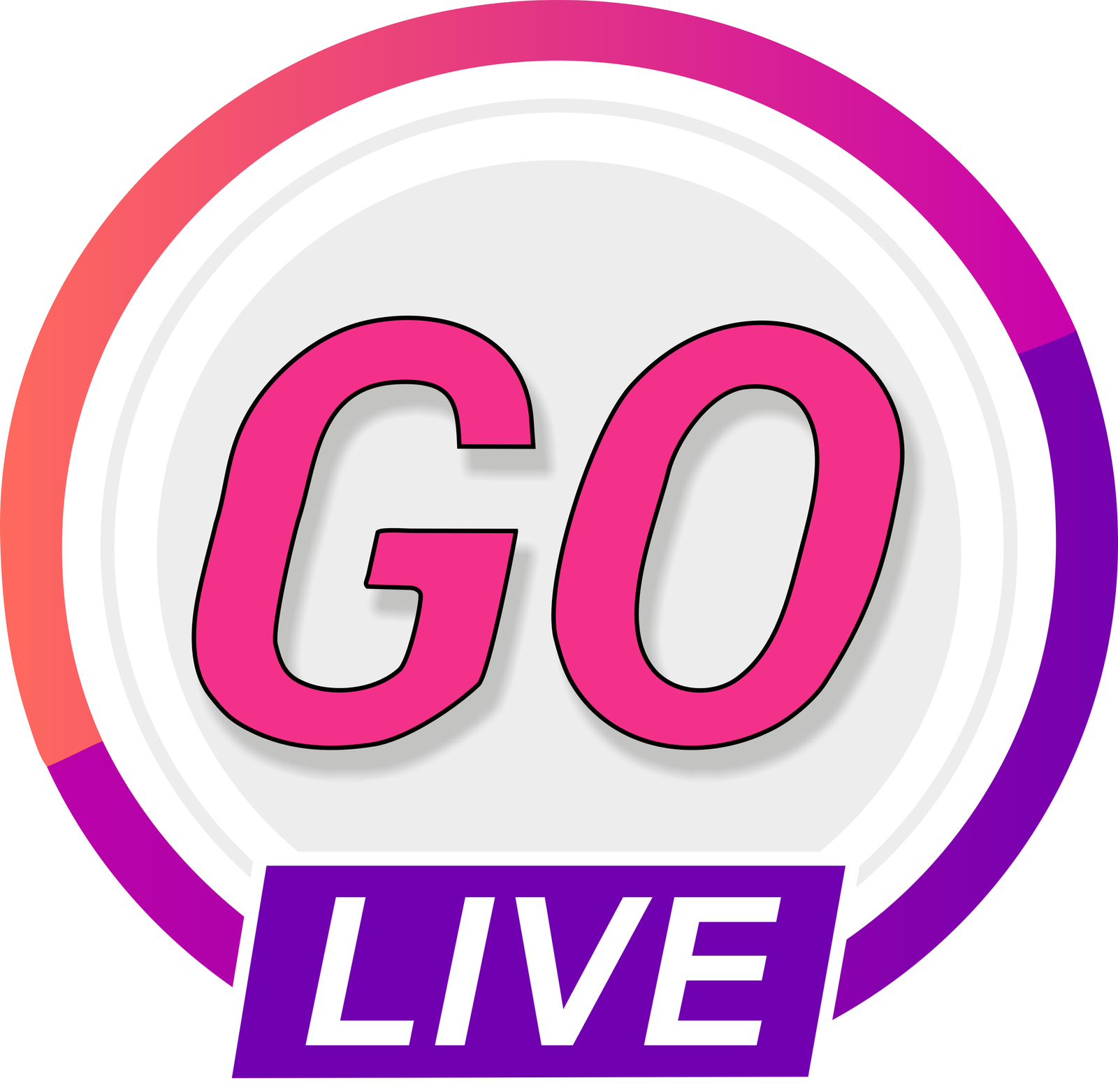 4-Camera Input – From any Input Device
Dual Media and Playlist Input For Recorded Video In
Live Streaming To Facebook,Youtube Same Time
Live Chroma Key – Real Time Output Recording
Live Output From Graphics Card and Device
Zoom, Skype NDI input with Virtual Camera Out
Instant Background and Text Change Gallery
Easy to use Fx Editor To Create Your Own Fx
Demo Software Password: golive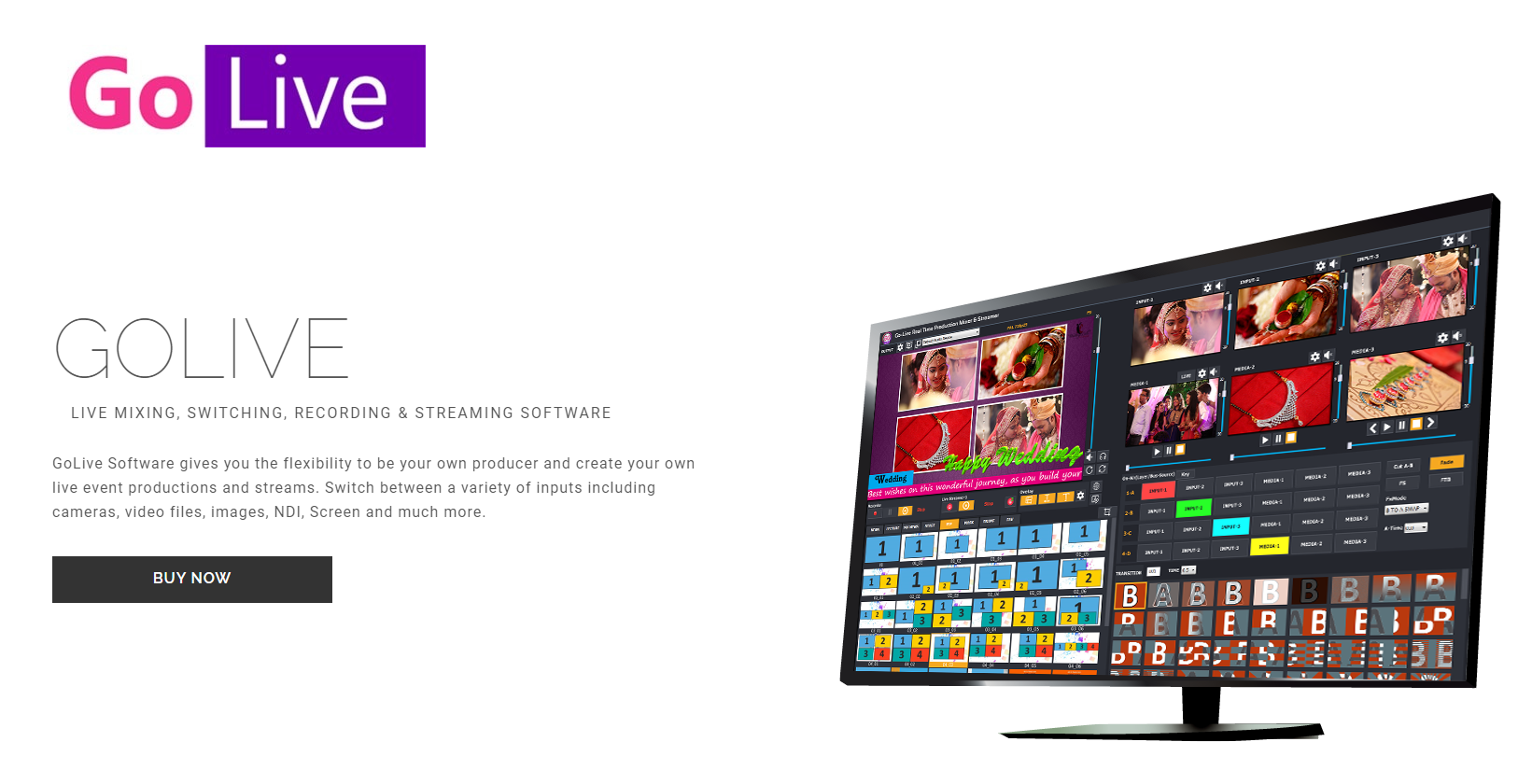 GoLive is an easy-to-use, real-time News Room / Lecture capture and content production software that lets users create visually impacting videos for marketing, employee training, educational contents, and enhance videoconferences for presentations in a few simple steps.
Run GoLive program from your notebook when giving a presentation. Your live presentation is recorded and instantly turned into a dynamic video lesson without investing extra time.
GoLive Software-Most Affordable Real Time Virtual News Room Solutions For News Channel.
GoLive Real Time Live Event Mixer Switcher Streamer and Recorder
Best Software For Live Mixing with any capture device and media with same time Dual streaming to Facebook ,Youtube and Recording.
GoLive Real Time Live Event Mixer Switcher Streamer and Recorder Software with Realistic Virtual Set.
Most Affordable Solution For Creating professional live productions in Full HD, HD & SD
Solutions Using GoLive
Wedding Event
Virtual News Room
Lecture Capture
Corporate Event
Worship Event
Sport Events
Festival Events
Government Conferences
Religious Events
Meeting & Presentations
& Other Events also..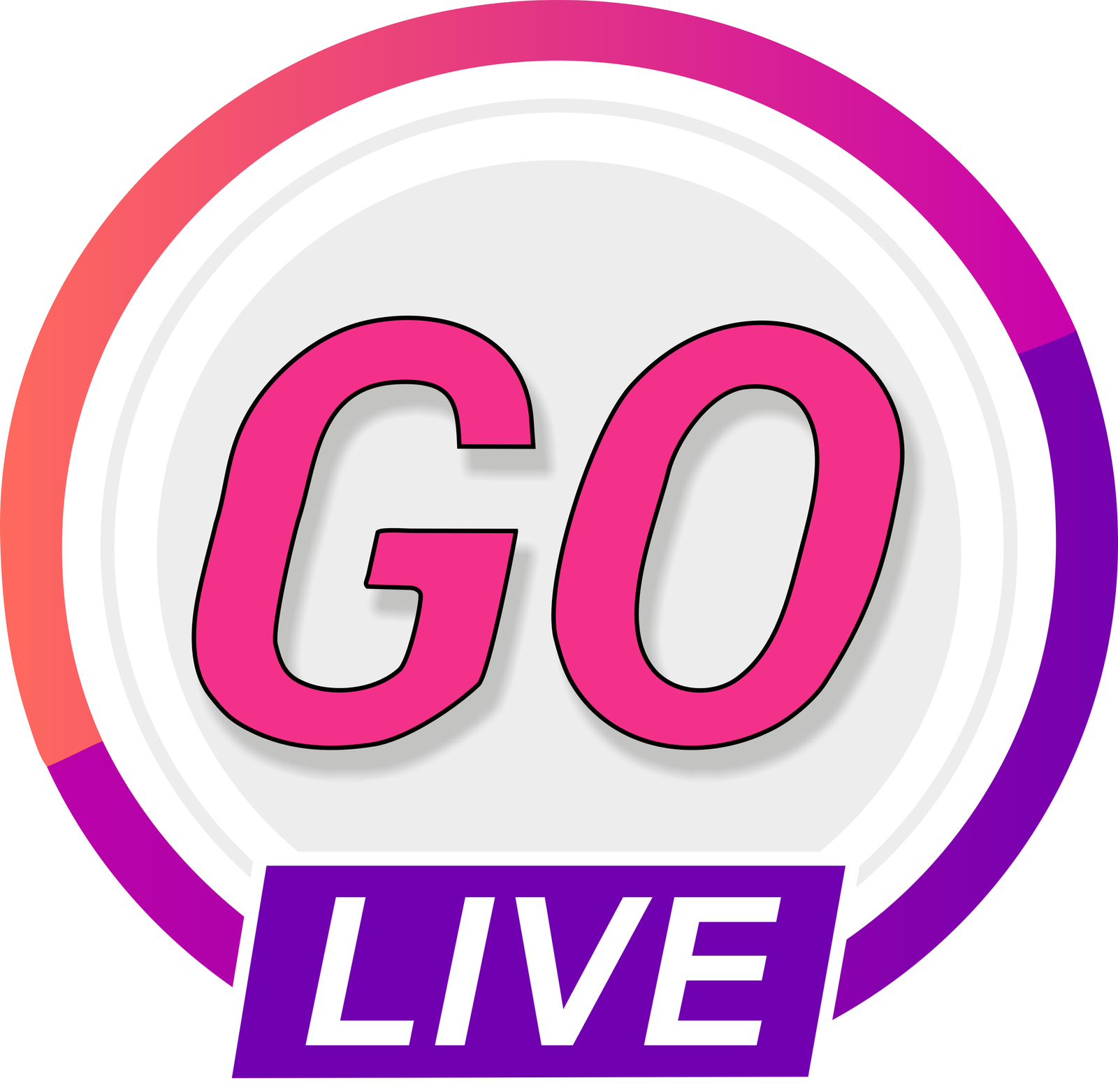 GoLive Features :
Real-time Live Output Without Frame Delay
Simultaneous Streaming, Recording & Output
Dual Stream Support
HD-SD-Inputs Support ( Matrix Switcher / Open Hardware IO Support )
Inbuilt Media Player
Inbuilt Recording
Inbuilt Streaming ( You-tube and Facebook )
Inbuilt Logo-Title-Ticker
Inbuilt 100+ Real Time Transitions
Inbuilt PIP Effects with 4 Source support
Inbuilt Chroma Key
High Quality Graphical and Motion Transition
High Quality Virtual Set inbuilt
Inbuilt Media Playlist Player(Media Sequencer )
Inbuilt Transition Editor
4-Live Camera Inputs Support with Multiple resolution
Multiple Output Resolution Support
4 Live Camera Input Support With Multiple Resolution
RealTime Live Switching & Mixing Output
Simultaneous Streaming, Recording & Output
Dual Streaming Support On YouTube, Facebook Or Any RTMP Server
Broadcast Quality CG For Dedicated LOGO, Title, Scroll Ticker HD, SD Input Supported
In built Media Player, Media Playlist (Media Sequencer)
In built PIP Effect with 4 Source Support
High Quality Auto Chroma Key
Virtual Camera support for streaming out to 3rd party software such as Skype. Zoom, Google Hangouts and VLC.
100+ RealTime Transitions with Editor
High Quality Virtual Sets, Graphical & Motion Transitions
PowerPoint, Skype & ZOOM With Audio Capture Support
NTSC & PAL Format Support
4-Camera Input – From any Input Device
Dual Media and Playlist Input For Recorded Video In
Live Streaming To Facebook,Youtube Same Time
Live Chroma Key – Real Time Output Recording
Live Output From Graphics Card and Device
Zoom, Skype NDI input with Virtual Camera Out
Instant Background and Text Change Gallery
Easy to use Fx Editor To Create Your Own Fx
Low Cost 4- Bus (A-B-C-D) Live Event Mixer
CREATE-CAPTURE-LIVE STREAM ALL
TYPE OF EVENT
No Recharge-Life Time Licence
Lifetime Unlimited Validity No Recharge
Download Demo Software Link :
https://tinyurl.com/GoLiveDemo122
Demo Software Password
golive
if any query Call/WhatsApp +91 9936048772