VisDOM VisTitle V2.9 – Title software
₹25,999.00 (-20%)
VisTitle software is based on Windows Operation System. The system of original 64 bit software (latest version) works on the basis of parallel CPU and GPU, make full use of 64 bit computing and CPU multi-core and multi-thread, apply rendering algorithm of GPU programmable language, and maximize the computing power of current hardware. VisTitle can create 2D titles, 3D titles, and 3D stereo titles in SD, HD, and 2K or 4K resolution. It can apply high quality real-time rendering* of broadcast-level to texts and objects rapidly with high performance.
VisTitle can achieve seamless integration with video on the timeline of various NLE system (EDIUS, Adobe Premiere Pro, and Avid Media Composer) during the process of title editing, making title editing more efficient and more convenient.
The strength of VisTitle lies in the range of possiblities that the software offers as a plug-in for EDIUS. VisTitle offers a clear menu structure and presets, so you can immediately start being creative – even when your are new to the software. Advanced users can adjust all settings accordingly to their individual needs and create complex compositions.
With VisTitle you can not only create subtitles or rolling titles but also complex 3D animations. Since VisTitle was designed for EDIUS it can be integrated seamlessly and guarantees an ideal workflow.
Have you worked already with a motion graphics program? If so then you might know how long it takes to learn such a software, before you can really achieve good results. But when not used regularly lots of functionalities will be forgotten soon again.
In VisTitle it is easy even for beginners to choose the right object from a variety of professional presets and add it to the timeline (for e.g. for a subtitle). With only few clicks all presets can be customized.
Double click on the VisTitle clip on the EDIUS timeline and a menu window will open. Here you can type in typical details needed for a lower-third (like name and occupation of an interviewee).
Of course all parameters can be set individually. With VisTitle you can achieve good results in very short time and with minimum effort. You can preview your work in real-time during the whole process.
Even for ambitious users VisTitle offers almost all possibilities for a complex compositing. Various objects like animated text, 3D objects or graphics can be simply applied on a timeline.

Optional plug-ins for VisTitle 2.9
There are five additional plug-ins available to make complex animations easier to create.
Supports different kinds of particle emitters, such as point emitter, line emitter, rectancle ermitter, circle emitter, box emitter, sphere emitter and so on. It also supports 3D transforming based on keyframes. Single or multiple particle streams can be included – and everything with a real-time preview.
Simplifies the animation of selfmade strokes and contours. Keyframes can be set to adjust the radius and contours of the strokes – including cubic bezier.
A great tool for everyone who produces Karaoke videos and knows about the difficulties to keep music and subtitles in sync. This plug-in supports the import of lyric text files as well as mp3 and wav audio files and displays the waveform in the audio track. It also allows to set titles while listening to the timeline at the same time – of course in real-time.
Extrude any Bezier curve in Z direction to create 3D objects, especially used for 3D particle objects. Supports depth parameters, bevel effects with adjustable parameters and many more.
The 3D Chart plug-in can be used to create 2D/3D chart animations, including cylinder, pie graph etc. The chart data can be adjusted via keyframes on the timeline. Supports 3D light and 3D chart animations based on keyframes.
Features
VISTITLE ULTIMATE FEATURES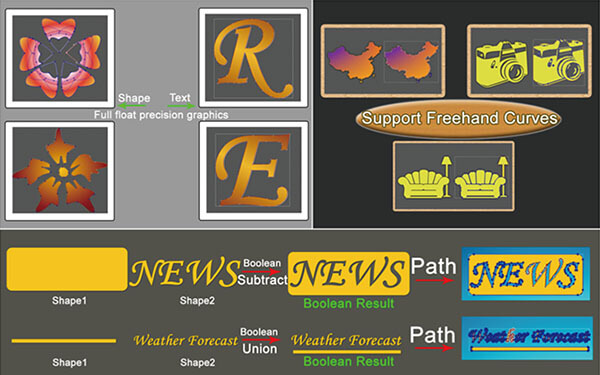 Full float precision graphic coordination, all the text and objects are Cubic Bezier curves with adjustable knots all over.
Support freehand curves, fitting Cubic Bezier automatically. Design any desired objects.
Innovative Boolean operation of vector objects (add, subtract, union and intersect). Support to transform to single object, making object designing more freewheeling.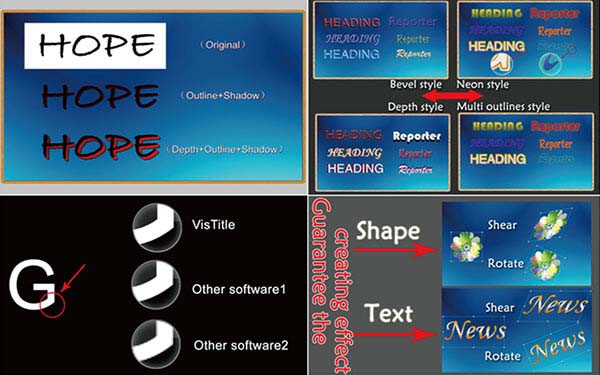 Advanced anti-aliasing and anti-flicker techniques. Adjust the grade freely.
Unlimited Face, Outline, Shadow, and Depth elements combinations. It is simple to create different styles, such as neon, 3D, multi-outline, multi-shadow, beveled text, etc.
All the objects transforms as the geometric shape does. Guarantee title effect to the best.
Advanced graphics or objects coloring operations, add edge and shadow effect to the graphics or objects.
Unique GPU dynamic texture option, create gorgeous flowing title effect.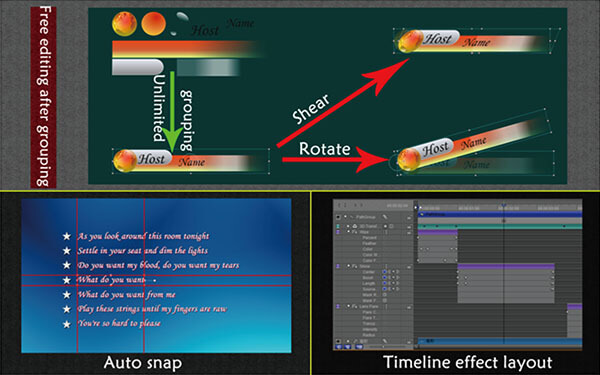 Professional user's interface and modification method. Allow to Undo/Redo all the operations. WYSIWYG.
Auto snap of objects and text, display alignment guideline of coordinate navigation in editor dialog, and achieve alignment of objects and text rapidly.
Arrange timeline effect and set desired play effect of titles.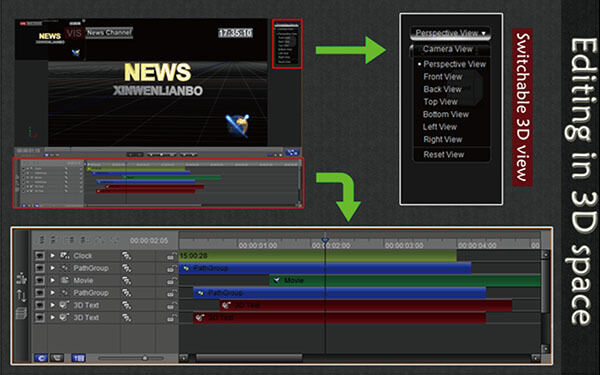 Unlimited object and text groups. Position, scale, rotation, pivot and shearing are still available after grouping.
Abundant template library including texture, material, light effect, coloring, image, movie, effect, etc.
3D space editing. Allow you to change to different 3D views.
Support various alignment styles and horizontal, vertical, positive, and reverse order arrangement.
Support title of minority language.
Support word-by-word property editing in text.
The text can be deformed and placed according to arbitrary curves.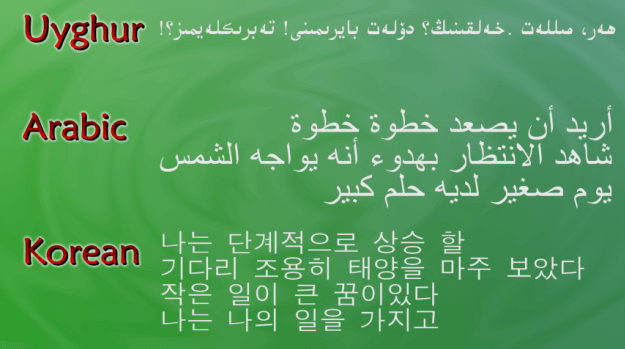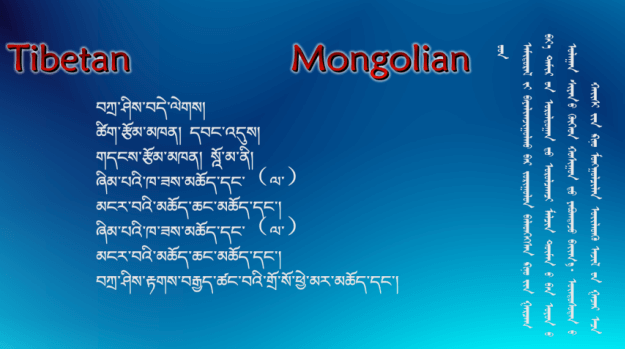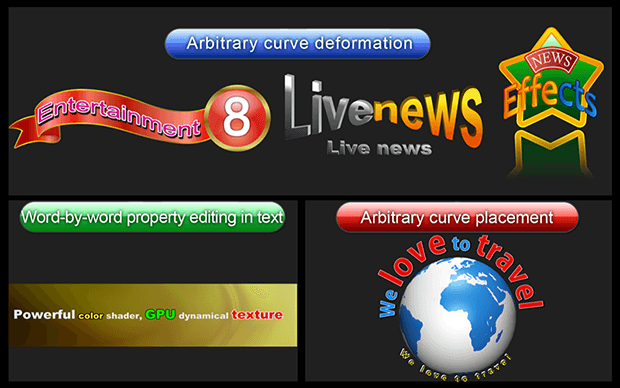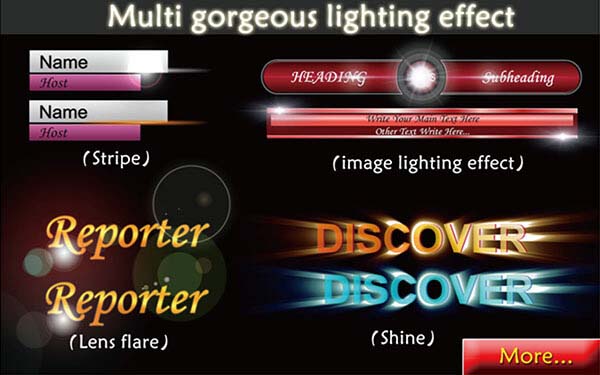 More than 50 kinds of GPU acceleration effect including true 3D scrolling, ripple, fragmentation, lens flare, holes, etc.
Unlimited user-defined in/out effect.
Various gorgeous lighting effects including light halo effect, stripe light effect, sweep light effect, volume light effect, and image light effect).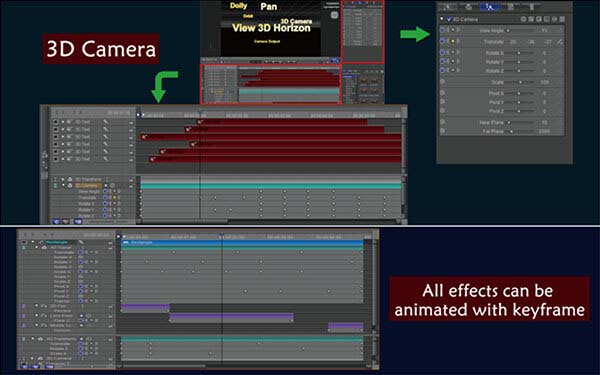 Key-frame effect of 3D camera, allow to push, pull, shake, and pan to create panorama effect.
All the effects can be animated with key-frame.
Support to accelerate, decelerate, Erase In/Out changing curve of key-frame values.
Provide quick creation method of text rolling.
Support first/ last screen fade in/out and decelerating or mask rolling.
Support 3D rolling of key-frameable movie.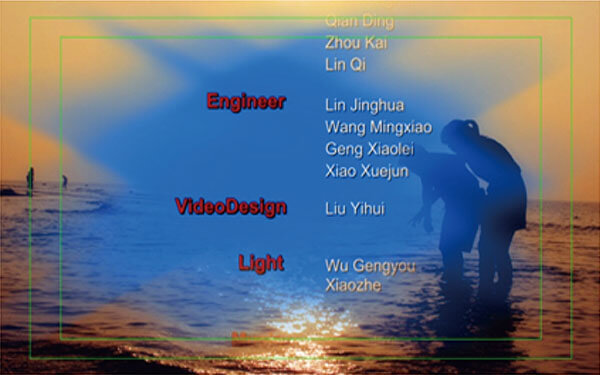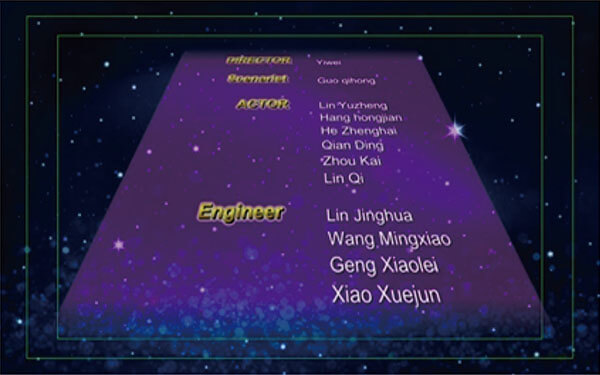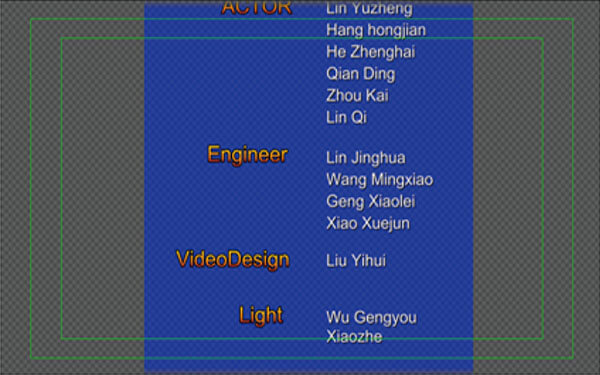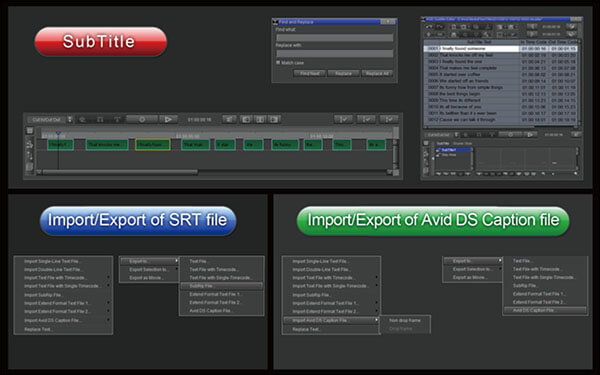 Import/Export of multiple text format.
Import/Export of SRT file and Avid DS Caption file.
Set subtitle play style (fade in/out, cut in/out, template effect).
Stylish subtitle templates.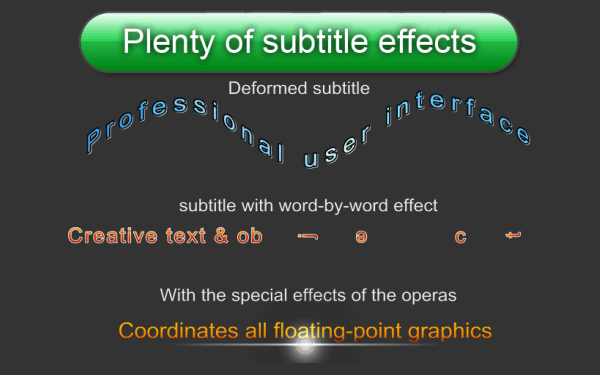 Multiple editing modes (clapping mode, editing mode, timeline mode), convenient for subtitle to be modified slightly.
Create subtitle template freely with single-line, double-line, and horizontal, vertical, and curving arrangement, applying WYSIWYG alignment styles.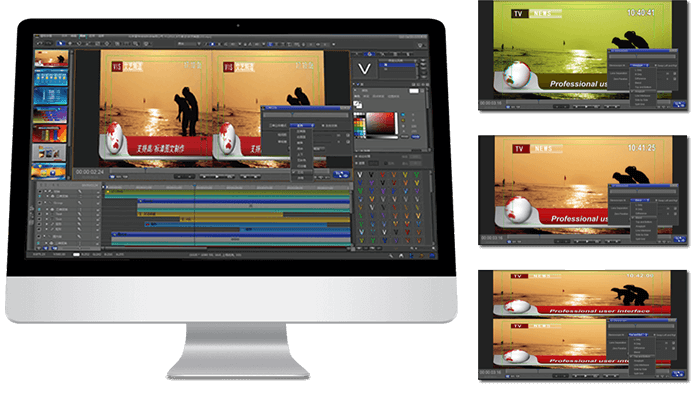 Zero plane and real-time adjustment of sight gap.
Multiple preview methods of 3D stereoscope title.
Support NLE 3D stereo original interface and allow to preview 3D stereoscopic title effect directly in NLE system.
Configuration
EDIUS
Edius 5.5
Edius 6
Edius 6.5
Edius 7
Edius 7.5
Edius 8
Edius 8.5
Edius 9
Adobe Premiere
Premiere CS6
Premiere CC  2014
Premiere Pro CC 2016
Premiere Pro CC 2017
Premiere Pro CC 2018
Media Composer
MC 6
MC 6.5
MC 7
MC 8.1
MC 8.10
MC 2018.4
RECOMMENDED CONFIGURATION
Minimum Configuration
Intel Pentium 4 2.8 GHZ
Graphics card: Pixel/Vertex Shader Model 3.0, or above
Memory: 1 GB, or above
Hard drive space: 10 GB
Monitor: 1280 * 800 resolution, or above
Windows XP SP2
Recommended Configuration
Intel i5 2.8 GHZ, or above
Graphics card: nVidia GTX 560 or ATI 6870, or above
Memory: 4 GB
Hard drive space: 20 GB
Monitor: 1680 *1050 resolution, 22 inch
Windows 7 64 bit SP1
Minimum Configuration (3D)
Intel CoreDuo E8400 3.0 GHz
Graphics card: nVidia 9800GT or ATI 4850, or above
Memory: 2 GB
Hard drive space: 20 GB
Monitor: 1680 *1050 resolution, 22 inch
Windows 7 32 bit
Recommended Configuration (3D)
Intel i7 3.0 GHz
Graphics card: nVidia GTX660, or above
Memory: 4 GB
Hard drive space: 20 GB
Monitor: 1680 *1050 resolution, 22 inch
Windows 7 64 bit SP1
Warning
This software makes heavy use of the GPU engine, so the graphics card must be of ShaderModel 3.0 or above. If your graphics card does not meet this requirement, you will still be able to install the software; however the software may not function well. Graphics cards that satisfy the above requirements include (this list is not comprehensive):
NVIDIA – Gefore 7, 8, 9, GTX4xx, 5xx, 6xx series and above, Quad specific series, etc.
ATI – Radeon HD 2600 series and above, HD 3xxxseries, HD 4xxx, HD 5xxx, HD 6xxx series and above, FireGL specific series, etc.